居然 首饰设计 本预
2021.06.01
我乐于从自身出发,探索可以通过首饰分享的经历和感受,同时希望作品能与观众产生互动,在互动中产生属于观众自己的独特理解。
在项目《Wrapping》中我通过视频展示曾经自己追求完美主义的行为,在创作过程中剖析行为的源头,最终意识到不断追求遮盖瑕疵只是虚假的"完美"。项目《Necklace》是首饰和游戏的结合,以金属项链为线索结合不同的新材料,与观众互动进行探索首饰秘密的游戏。《Interpersonal Rings》 中每一件首饰灵感都来源于特定的事件,用首饰的语言具象化其在人际关系中带来无形的影响。
我始终在思考"首饰可以传达什么样的信息"这个问题,并将持续探索和发展首饰作品与观众互动的长远课题。

I enjoy exploring experiences and feelings that can be shared through jewellery from my point of view, but I also want the work to interact with the audience, and in that interaction to create their unique understanding.
In the project Wrapping, I showed my perfectionist behavior through the video. In the process of creating it, I dissected the source of the behaviour and eventually realised that the constant pursuit of covering up flaws was just a false 'perfection'. The project Necklace is a combination of jewellery and games, using metal necklaces as clues and different new materials to interact with the audience in a game that explores the secrets of jewellery. Each piece of jewellery in Interpersonal Rings is inspired by a specific event and uses the language of jewellery to visualise the intangible impact it has on human relationships.
I am always thinking about the question of what kind of message can be conveyed by jewellery and will continue to explore and develop the long-term issue of how jewellery works interact with the audience.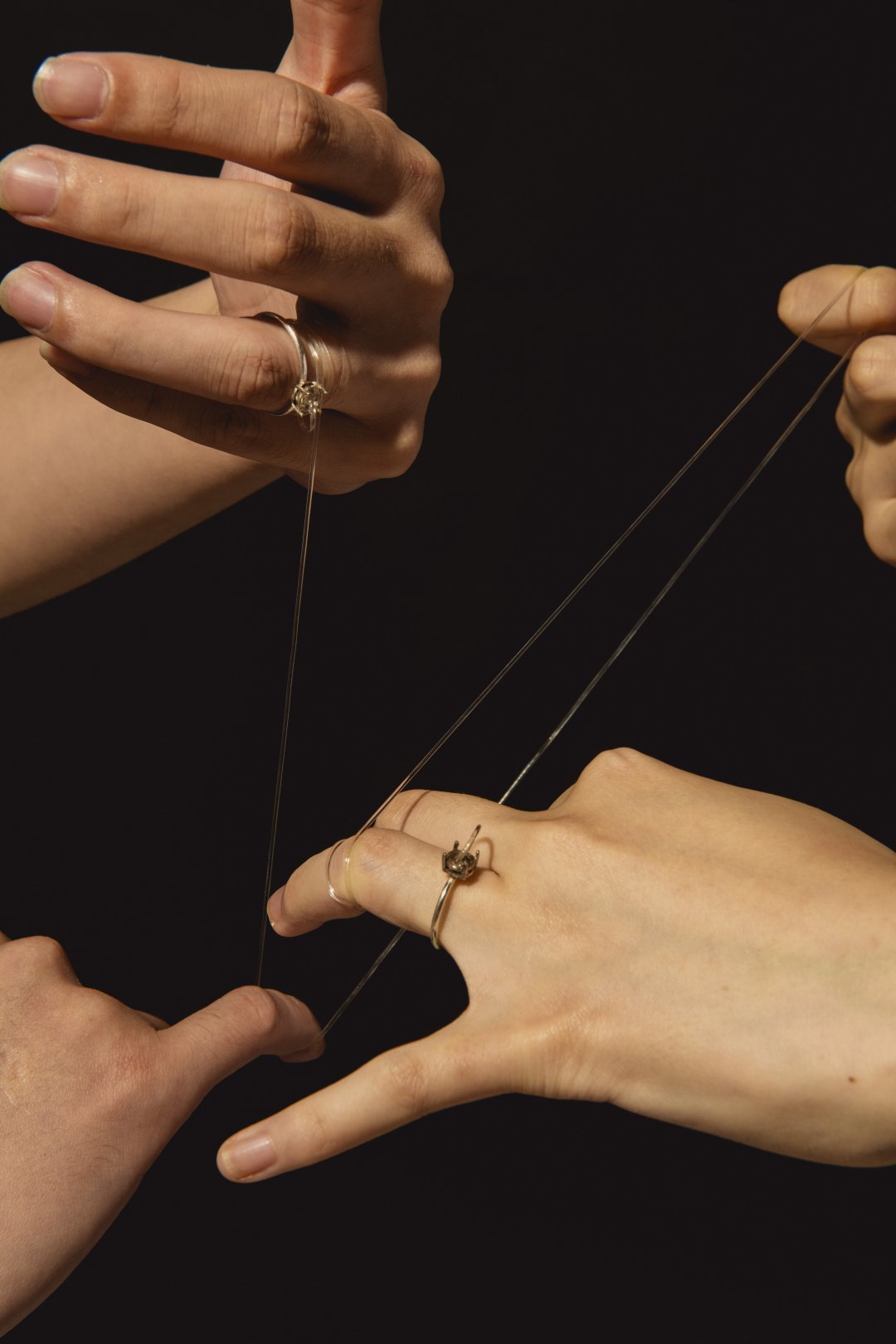 Interpersonal Rings-The Wedding Rings
Photographer: Shao Yihan
Jewellery
silver, rubber band, UV glue
2021
Model: Ning Jiahui, Tang Shuran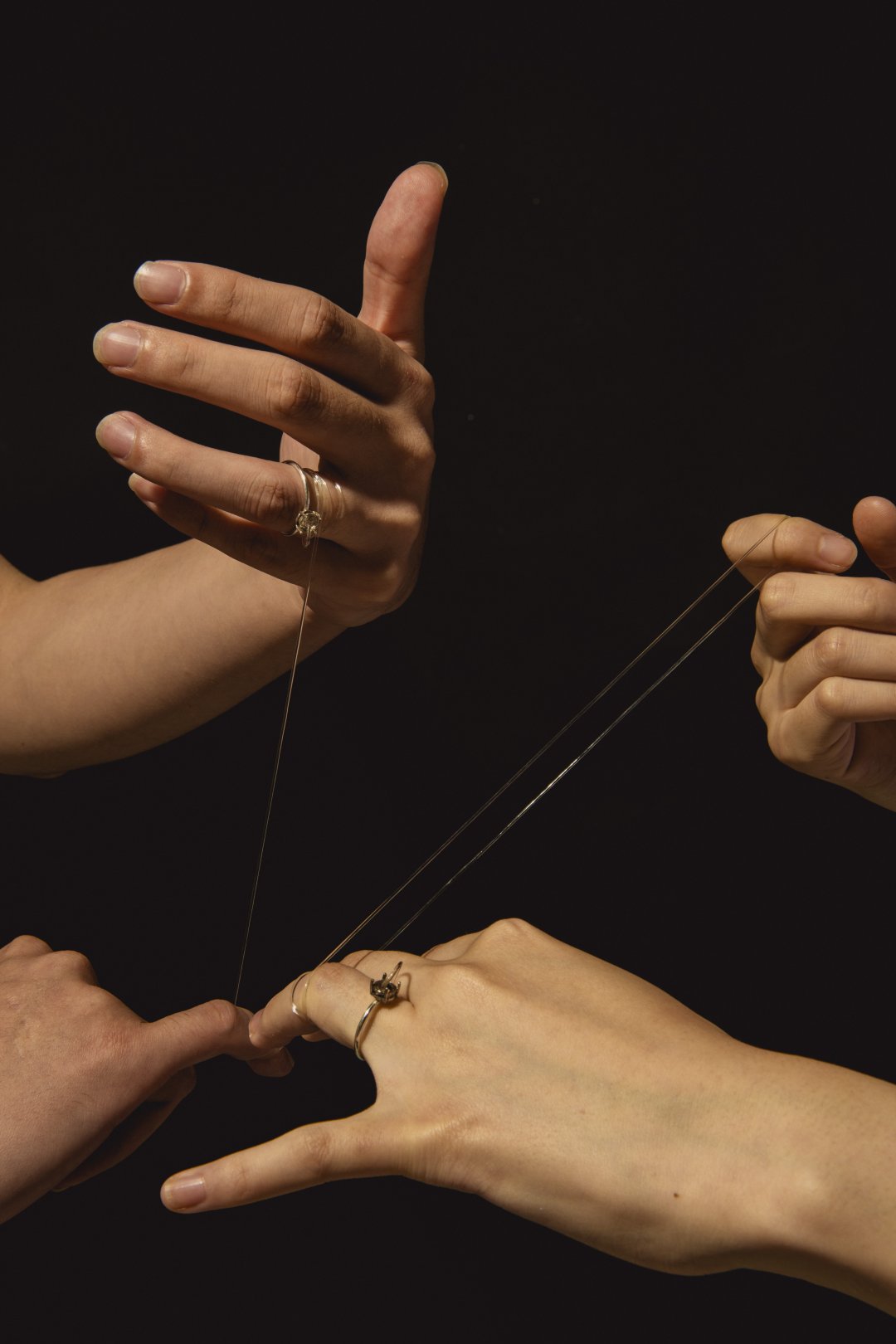 Interpersonal Rings-The Wedding Rings
Photographer: Shao Yihan
Jewellery
silver, rubber band, UV glue
2021
Model: Ning Jiahui, Tang Shuran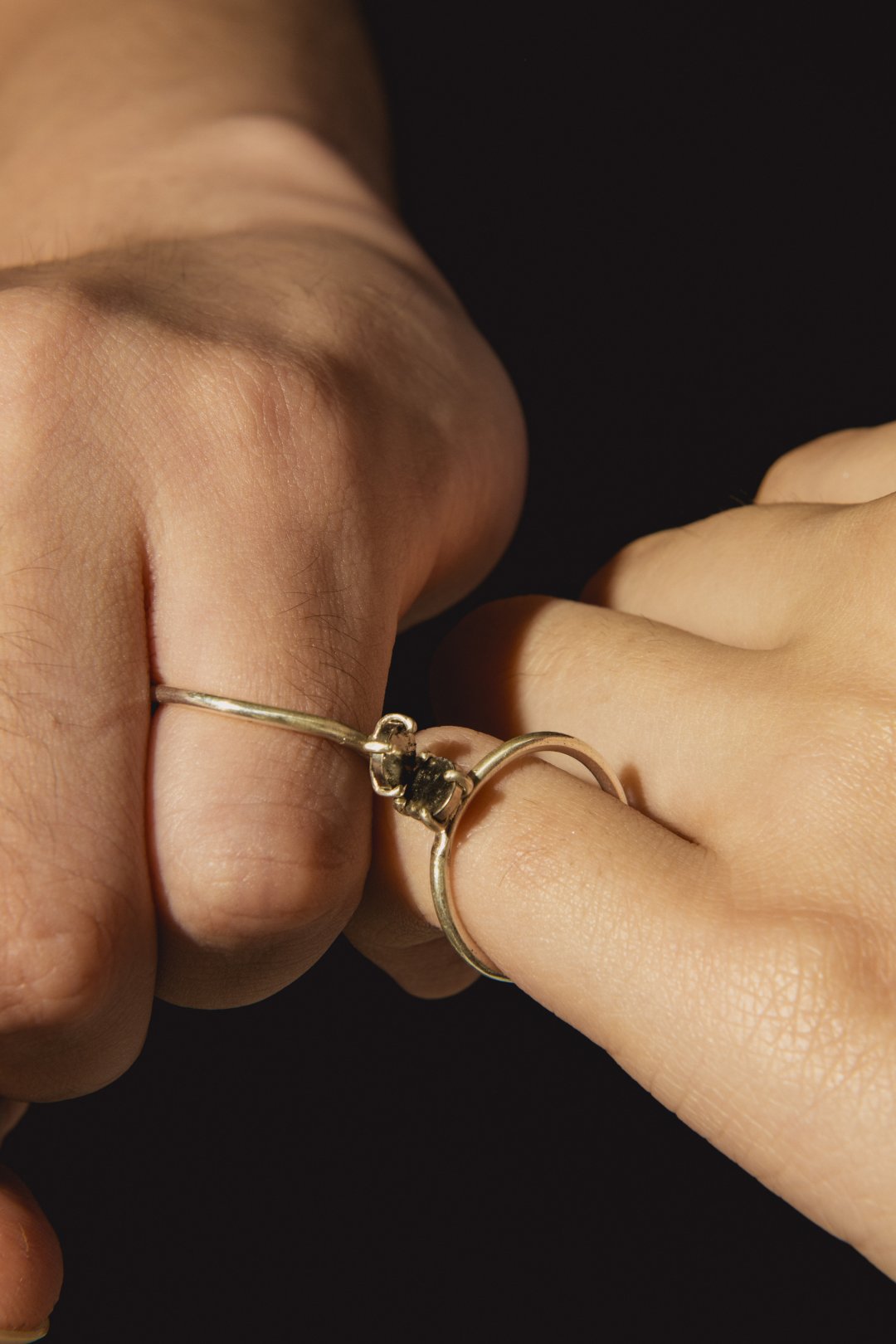 Interpersonal Rings-The Red Line
Photographer: Shao Yihan
Jewellery
silver, magnet
2021
Model: Ning Jiahui, Tang Shuran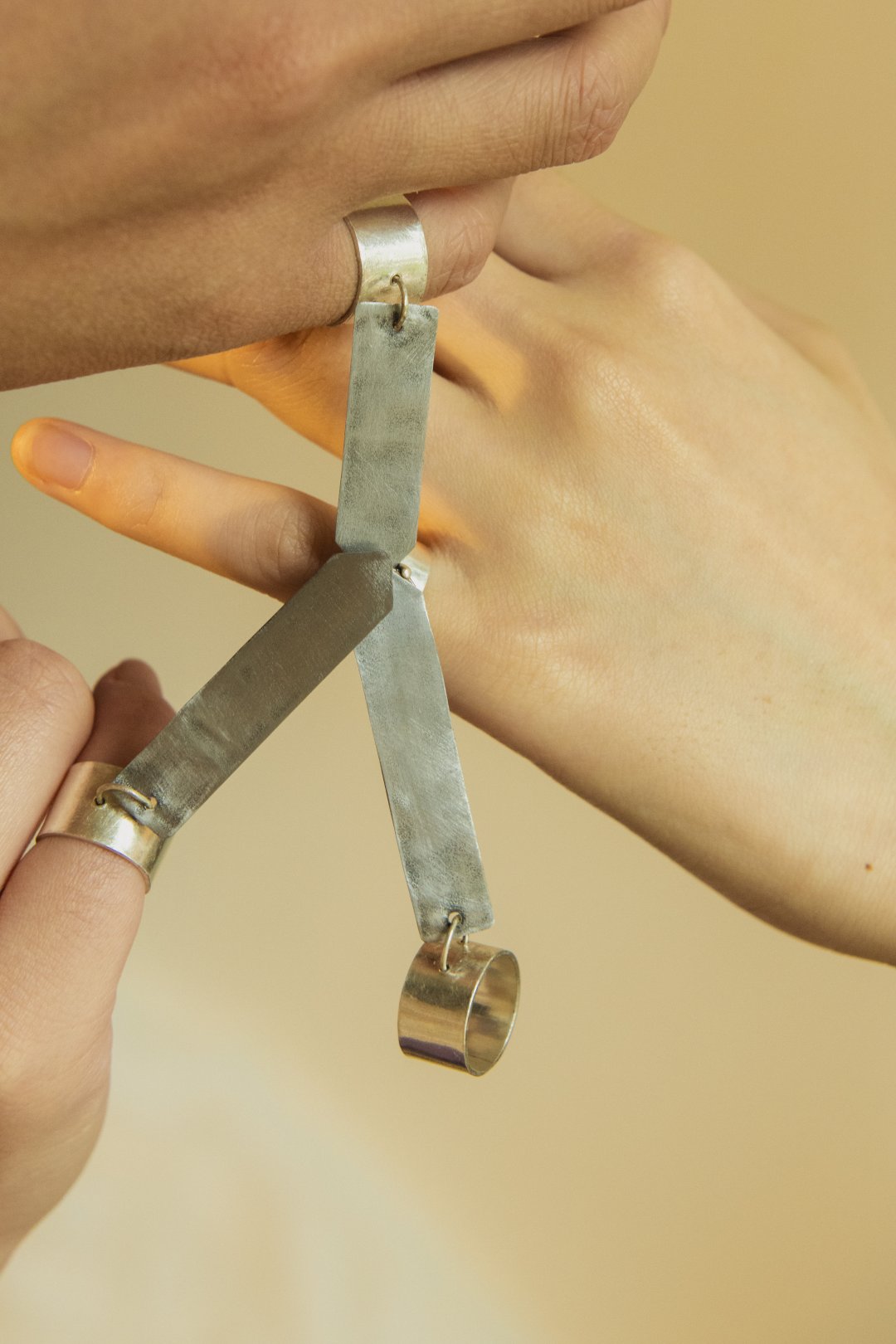 Interpersonal Rings-Fans
Photographer: Shao Yihan
Jewellery
silver, magnet, iron
2021
Model: Tang Shuran, Wang Shuyu, Yang Ziyi
Wrapping-Hand Pieces
Photographer: Shao Yihan
Jewellery
silicon
2020
Model: Ju Ran